BAIC Cars, SUVs, Pick-up Trucks, MPVs and Vans
BAIC is a long and storied brand in China. It has undergone 58 years of development in the People's Republic and since then has become one of the largest automotive manufacturers in the area. Meanwhile, BAIC Philippines was established in 2014 under the management of Bayan Automotive Industries Corporation (Bayan Auto). Bayan Auto is the exclusive distributor of BAIC vehicles in the country.
BAIC Philippines' model lineup includes the X424, M230 compact MPV, MZ40 and MZ45 minivans, the Freedom compact truck, and the Bayanihan H5 heavy hauling light truck. The company's recent additions to its lineup are the M50S, M20, M60, and BJ20.
BAIC has yet to discontinue any models from its lineup in the country.
BAIC currently has two trim levels per vehicle. The entry-level trim is dubbed Standard while the range-topping trim will vary from vehicle to vehicle. In some cases, the Luxury trim is the range-topper while in others it's the Ultra-luxury. For its commercial vehicle lineup, the entry-level trim is Comfort and the range-topper is Luxury. Other vehicles will only have one trim level such as the MZ45, while others will be denoted by their body style – specific for commercial vehicles and do not reflect on the passenger vehicle segment.
Read More
BAIC Car Models
Find all BAIC car models available in the Philippines and view detailed specifications, prices, images, videos, reviews and much more. Connect with a BAIC dealer and request a quote.

Get Notified for BAIC
Do you want to be the first to know about the latest automotive deals? Just subscribe with your email address and we'll send you alerts on the most incredible deals as they happen.
You may unsubscribe from these alerts any time. Please review our privacy policy for more information.
Latest BAIC News and Reviews
Find expert reviews on your favorite BAIC vehicles in the Philippines, from the performance, comfort, tech features and safety aspects of each vehicle. Also, read about the latest vehicle launches, upcoming vehicles, vehicle recalls and latest news.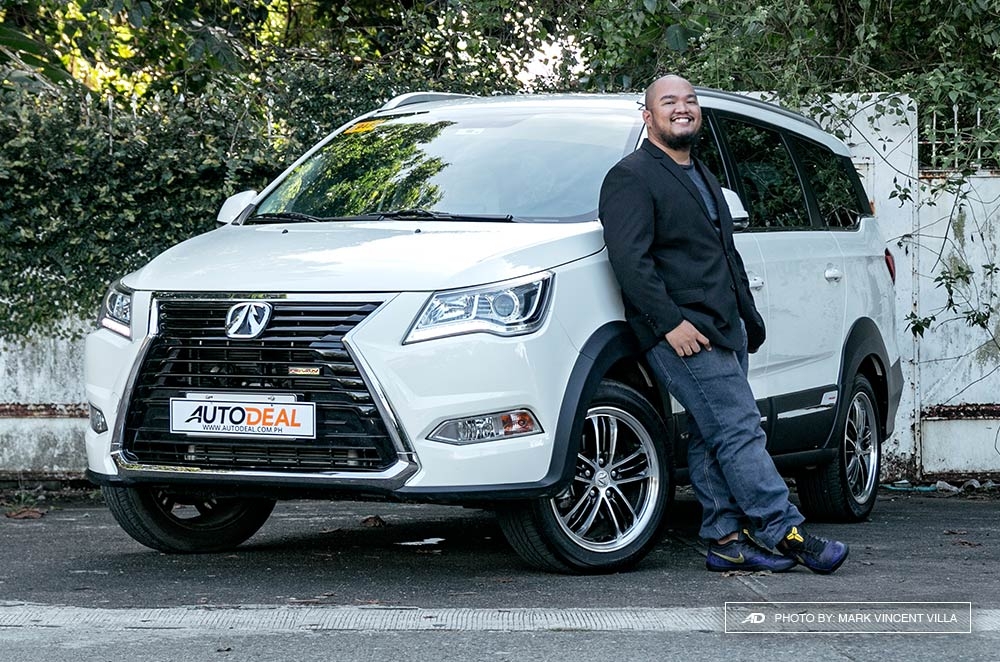 Just how far can luxury go if you're on a budget? BAIC tries to redefine luxury with the M60.
There's a lot going on inside the M60 that makes its price tag seem like a bargain.
The M60 tries to offer more than the average MPV, but it shines in practicality.

BAIC Philippines' entry to the small MPV market offers its own take on comfort and style. Meet the M50S Ultra Luxury.

3.9

/

5

BAIC Philippines lent us its most-compelling nameplate to see if it has what it takes to tickle the hearts of Filipinos.

3.8

/

5
BAIC Dealerships in the Philippines
Connect with your local BAIC dealer for a quote, inquiry or schedule a test drive.
View other popular car brands in the Philippines, carry out research and connect with your local dealer.